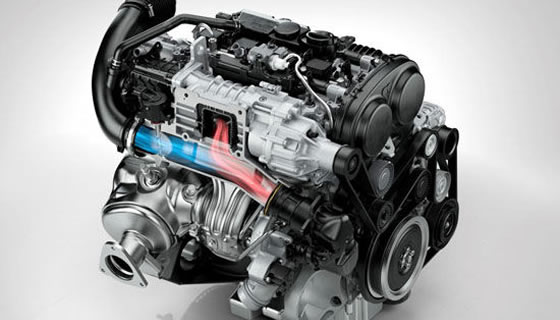 Event Background:
China has made further efforts in energy saving and emission reduction since Paris Agreement. Chinese auto market, the largest in the world, will continue to gain momentum. Automobile enterprises have to adopt the latest technologies and work out more measures to cope with increasingly stringent emission standard.
The latest "China VI" standards came into effect on Jan. 1st, 2017, and will be fully implemented on July 1st, 2020, which means that there will be only 3.5 years left for the auto manufacturers to adapt to the new standards. It will be the biggest challenge for the China Auto market. Quite different from the China V, testing of China VI is to be carried out over the 'China cycle', the RDE introduced, OBD improved, and the upper limit of nitrogen oxide (NOx), particulate matter (PM) and other pollutants is much stricter than that of "China V". The new standards will be more China-specific, stricter and more challenging.
Being the heart and emission source of vehicles, powertrain systems shall be technology-incentive to meet new requirements, and is presently improving towards high-tech, fuel economy, low-emission and miniaturization. Upgrade on emission standard remains on an irreversible journey of being increasingly rigorous no matter from the perspective of government or social responsibility of enterprises.
Based on the actual situation of China automotive powertrain industry and what the auto market concerns, the 5th China International Automobile Powertrain Summit(AutoPT2017) will gather the China and EU government and global OEMs, powertrain experts and suppliers together, interpretating the latest emission policies, regulations and the testing systems in-depth, discussing about the engine technologies and future development trend, upgrading and transition of fuel quality and latest transmission technology hot topics, and also analyzing the vehicle and powertrain market direction.
Event Highlights:
Interpretation on the China VI standards
China testing cycle and the implementation plan
Comparison of China RDE and Euro RDE system
Preparation and guidance before China VI's fully implementation
Emission standard's first implementation in Beijing
Speed up oil product quality upgrading and deploy oil product in advance before China VI implementation
Latest powertrain technology and analysis on global market strategy
Future technical routes conform to China testing cycle
Exhaust gas recirculation technology and system solutions
Future development trend of transmission technology
NVH development and design under powertrain and vehicle integration
Calibration and testing technologies
Powertrain integration, lightweight and intelligent technologies